June 15th, 1975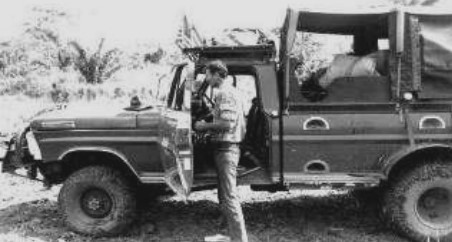 Another day, another expedition, another chance – Loren was going to drive one American-made vehicle around the world on a north/south course, all on land, except for the South Atlantic Ocean, Roads End to Roads End.
Driving a Ford F250, Loren left Bad Water, Death Valley, and headed south. Arriving in Panama, Loren faced the infamous Darien Gap of Panama and Colombia, a motorist's nightmare or an off-road adventurer's dream. The Pan-American highway stretches almost 19,000 miles from Alaska to Argentina; however, there is no road linking Panama and Colombia, and that gap in the highway is known as the Darien Gap.
Just a few short miles off an established gravel road in the Darien Gap, an expedition member was shot and killed, putting a tragic end to this first attempt to conquer the Darien Gap.