June 15th, 1984
Another day, another expedition, another chance – Loren said he would take ONE American-made vehicle and not a series of them, so he began again. Driving a 1966 CJ-5 Jeep, christened the Sand Ship Discovery, Loren started south from Roads End, Prudhoe Bay, Alaska.
After Loren arrived in Panama, I decided I was ready to step through the looking glass, make a leap of faith, and join the expedition.
The crossing of the Darien Gap began on February 22nd, 1985, when the Sand Ship Discovery crossed the Rio Chucunaque at the town of Yaviza, Panama. She crossed rivers but never traveled up or down the rivers to avoid problematic areas. On March 4th, 1987, 741 days and 125 miles after the Sand Ship Discovery crossed the Rio Chucunaque in Panama, she crossed the Rio Atrato at the town of Rio Sucio in Colombia. She did not set any speed records, but she did get an entry into the 1992 Guinness Book of Records for the first all-land crossing of the Darien Gap by vehicle.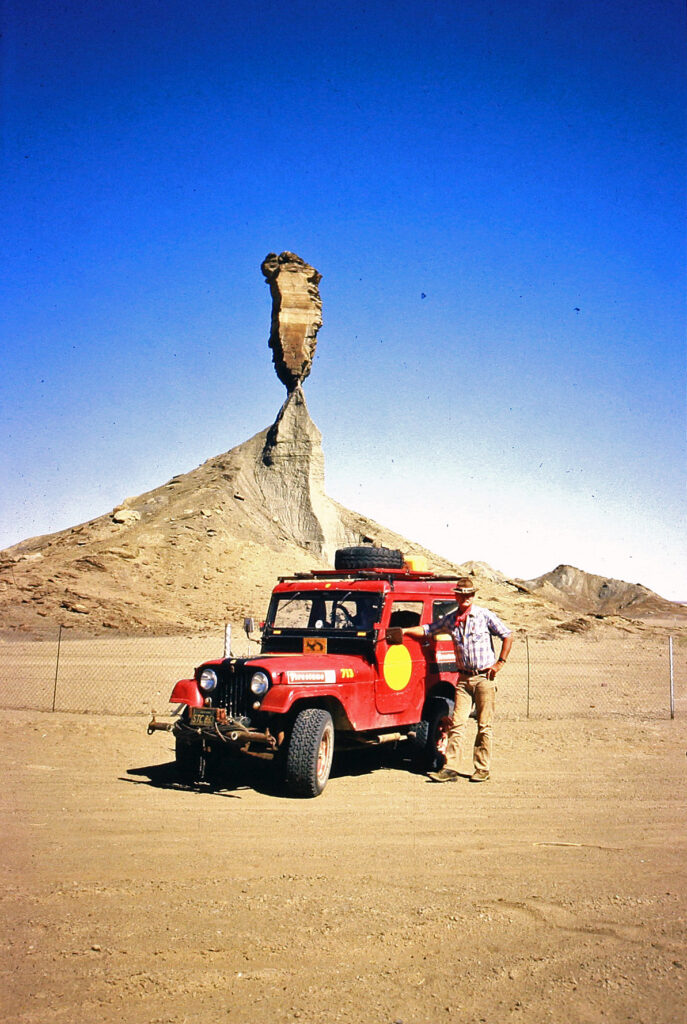 The S.S. Discovery continued through South America, arriving at Roads End, 39 miles south of Punta Arenas, Chile, in early May 1987. We then shipped the Sand Ship Discovery across the South Atlantic Ocean to Cape Town, South Africa, and we began our trek north through Africa at Cape Agulhas, South Africa, the furthest road south. Our trip north through Africa had its fair share of difficulties, setbacks, a life-threatening breakdown, and illness.
In late September of 1988, when we were in Israel trying to drive to Jordan, we came to a literal and figurative roadblock. The political situation at the time between the two countries did not allow vehicles to cross the border. Disappointed, we returned to Egypt and traveled by ferry to Aqaba, Jordan. Again, this was not an all-land route, as was the goal. We eventually reached roads end, north at the Sletness Lighthouse, just a short distance north of the fishing village of Gamvik, Norway, on July 4th, 1989.
Loren's dream of taking one American-made vehicle around the world, all on land, eventually became a reality on May 3rd, 2018, when, with the help of family and friends, we shipped the Sand Ship Discovery back to Israel and drove her from a road we were on thirty years before to a road we were on in Jordan, made a U-turn and went back to Israel and shipped her home.